Normally we have no clue what day it is. However Thanksgiving is a perfect time for stuffing hot college guyz holes. So, in the next wild fraternityx video we served up poor Grant for an evening meal. Stuffed his ass with fresh cum, and screwed it right up in him. Well anyway, let's get this sexy show started and see the group of studs having lots of fun at this fuck party for the evening. Everyone had the time of their life and the sex scenes are not to miss as well. So let's get started.
As we said, you get to see one guy being the life of the party as he wants to take as many cocks as possible in his ass for the afternoon, and the other hunks there were more than happy to cater to his needs. Let's sit back and watch him as he takes the role of a roast horny piggy and takes and apple in his mouth and bends over, patiently waiting for some other guys to take turns and fuck his tight ass nice and hard. We know that you will love it and rest assured that there will be more next week!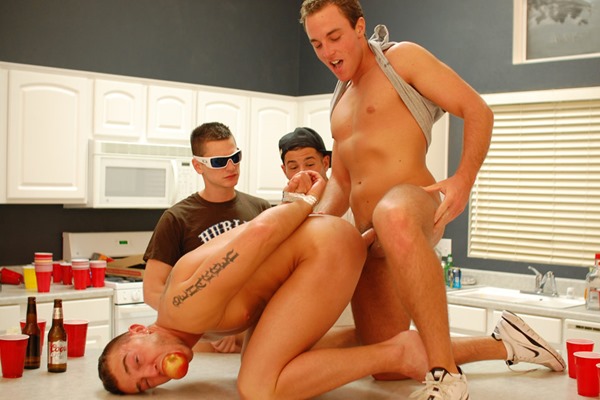 See this cock craving guy gettin jizzed inside by several guys!