Our favorite movie ever is 'Scarface'. The fraternityx gay guyz watch it alot! Fuck we love that move too! Nothing compares with watching Al Pacino rip shit up having a dick in your craving mouth and cock up your filthy ass. Well it seems that nothing turns these guys on more than sexy strong male leads in their movies, and as these two will prove, they rarely get to finish watching a movie before they end up fucking hard and all over the living room. So let's enjoy and get this show started with the two without delay today shall we?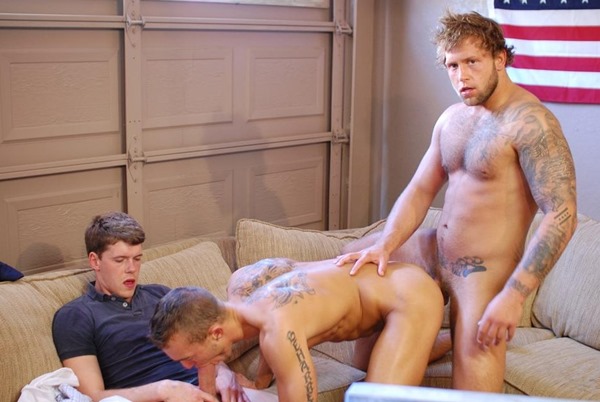 This senior and the freshman were all horny midway through, and like we said, they just had to do something about it. The senior just loves this guy's huge and hard cock, and so, he whipped it out of his shorts and started working the tip with his tongue. See him getting around to work it more nicely too as he soon starts to deep throat it as well. And he was doing quite the nice job as this guy was moaning in pleasure, and finally exploded all over his buddy's cute face too. We hope that you liked it and we will see you next week again with more!
See this slutty guy working for an extra large cumshot!